Summer Undergraduate Research Fellowship Program
Are you a current undergraduate student considering pursuing a PhD? Each summer, the Yale Summer Undergraduate Research Fellowship (SURF) Program brings about 15 qualified undergraduates to Yale for eight weeks to explore what a PhD could offer them. As a SURF program participant, you will:
learn about the kind of work you can expect to do in graduate school
gain insight into building a career based on PhD-level training
become more confident in your academic abilities and potential
During the program, you will be immersed in an academic, professional setting with a faculty mentor, a post-doctoral associate, and/or an advanced graduate student. The program focuses on research: you will pursue individual research projects and participate in workshops and panel discussions.
If you are interested in the natural sciences, you will learn advanced laboratory methods and conduct research in state-of-the-art facilities. 
If you are interested in the humanities or social sciences, you will work closely with mentors and use the extraordinary resources found in Yale's libraries.
You will learn to present your research effectively to colleagues, develop a proposal, give a final presentation to your peers, submit a written final paper, and present at the Leadership Alliance National Symposium.
Program Details and Application
The SURF Program is intended for students with a strong desire to pursue research careers at the PhD level. We are particularly interested in identifying and providing research experience to talented underrepresented students. Preference is given to students completing their sophomore or junior years, but other students with persuasive plans for research may be considered.
Participation in the SURF program is restricted to US citizens and permanent residents.
Free housing in a Yale dormitory is provided to SURF participants, along with a $1,000 allowance for food. Air or train transportation to and from the program is covered up to $400 (not including excess luggage charges). All travel arrangements are made through the SURF Program Office. Program participants receive a $4,000 stipend.
The SURF program runs over eight weeks in June and July.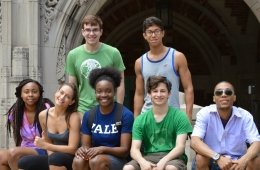 Omkar A. Katta, Yale SURF Participant, Summer 2019
"It has been a couple of days since I've returned home, and I am already missing my time at Yale University. Thank you all for an incredible summer. The friends I have made, the experiences I have had, and the moments we have shared will be near and dear to my heart. You are a huge part of why this summer has been one of the greatest summers in my life. From writing proposals and manuscripts to giving presentations, I have learned the skills necessary to conduct quality research, and I will carry these skills with me for the rest of my research career. Perhaps more uniquely to this program, you created an environment that mirrored the real world experience of conducting research. From exchanging business cards to networking with strangers, I learned what it means to be a polite and productive citizen of academia. I know that in future iterations of the program, you will continue to deliver the same experience to aspiring researchers like me. Thank you for what you have done."
---
Contact us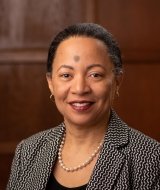 Michelle Nearon
Senior Associate Dean for Graduate Student Development and Diversity