PhD/Master's Application Process
Who is Eligible to Apply? 
If you have completed your undergraduate degree (bachelor's or equivalent) or will have completed it prior to your intended matriculation date at Yale, you may apply to the Graduate School of Arts and Sciences (GSAS).
A Master's degree is not required to apply for a PhD at Yale, although some programs give preference to applicants with post-baccalaureate training. Consult your program of interest directly for information on how it evaluates applications.
We value diversity of all kinds at the Graduate School, and we encourage students from all backgrounds to apply if Yale is a good fit for your intellectual and professional goals. All are welcome to apply, without regard to citizenship or immigration status, socioeconomic level, race, religion, gender identification, sexual orientation, disability, etc.
Requirements for All PhD and Master's Degree Applicants
You will need to provide the following with your application for admission:
A statement of academic purpose. You will find the prompt for the statement of purpose in our Application Question FAQs. 
A list of all the prior colleges or universities you have attended, accompanied by unofficial transcripts from each school. Unofficial transcripts should be uploaded with your application. Official or paper transcripts are not needed at this time. 
Three letters of recommendation. Enter the names of your recommenders directly in the application and they will receive a link to upload a letter on your behalf. 
Standardized tests. GRE requirements vary by program. TOEFL or IELTS are necessary for most non-native English speakers. 
Resume/CV. 
Some programs have additional requirements, such as a writing sample. You can find information about any specific requirements on the program's website. 
What Happens After I Submit My Application?

The faculty admissions committee in each department and program begins reviewing applications shortly after their application deadline. Led by the director of graduate studies (DGS) or director of graduate admissions (DGA), the committee will recommend students for admission to the Graduate School. Once confirmed by the deans of the Graduate School, the admissions office will release final decisions to applicants.
Unlike undergraduate admissions, the admissions office and staff of the Graduate School maintain the application, the application process, and other administrative transactions, but the admissions staff does not review applications or make admissions decisions. That responsibility is handled by the faculty of each department or program.
Most admissions decisions are provided between February and early March. You will receive an email notification when your admissions decision is available.
If you are accepted for admission, you will need to decide if you wish to accept our offer by April 15. We abide by Council of Graduate School's April 15 Resolution, regarding graduate financial support.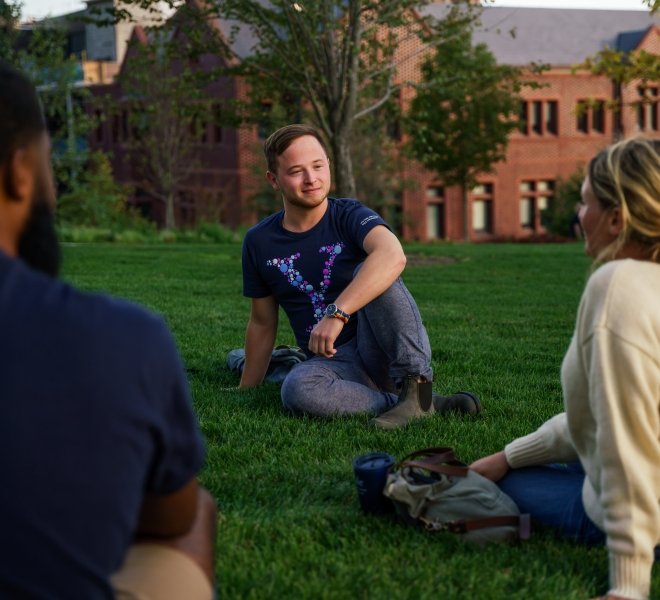 PhD/Master's Applicants
Non-Degree Program Applicants
Looking for non-degree programs? In some cases, it is possible to enroll at the Graduate School as a non-degree student. Non-degree students receive a transcript and many of the benefits of being a Yale student, but do not earn a degree upon completion of their enrollment. We offer three types of non-degree programs.