External Fellowships & Awards
PhD students in the Graduate School receive stipends and tuition fellowships to support their studies. However, students can benefit from applying for and receiving external awards. Professional benefits include:
Experience in applying for funds
Practice in discussing your research interests with a range of audiences
Establishing a track record of successful funding applications
In addition, students who win external fellowships are eligible for our Combined Award policy, which provides a stipend bonus. External awards, if sufficiently large, may also replace some teaching, or provide you with more flexibility regarding your teaching requirements.
If you win an external award, you must send a copy of your Notice of Award to the Graduate Financial Aid Office (gradfinaid@yale.edu). The Financial Aid Office will assist you in determining whether you are eligible for a Combined Award. 
If you have questions about how an external award will interact with Yale's Financial Aid, including teaching, you can contact Associate Dean Robert Harper-Mangels.
Resources for Students Applying for External Awards
There are a variety of resources available on the web to assist you in looking for funding opportunities. Yale is a sponsor of the SPIN database (select Yale University from the organization list). Other funding opportunities can be found at the Yale Student Grants Database.
If you are applying for external fellowships, we encourage you to work directly with your academic adviser(s) to prepare an application. Additional support with application essays is available from the Graduate Writing Lab.
Contact us
If you are applying to the Fulbright US Student fellowship or Fulbright-Hays Doctoral Dissertation Research Award, you are required to notify Associate Dean Robert Harper-Mangels of your intent to apply. Dean Harper-Mangels is also available to consult on applications to the NSF Graduate Research Fellowship Program, though advance notification of intent to apply for this award is not required. If you have questions about other awards that your adviser is unable to help with, the Dean Harper-Mangels is happy to meet with you.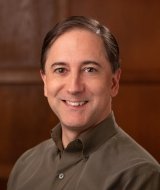 Robert Harper-Mangels
Associate Dean for Admissions and Financial Support