Fulbright US Student Award
(Information on this page pertains to students and alums of Yale's Graduate and Professional Schools. Students in Yale College should contact the College Fellowships Office for more information about their application process.)
The Fulbright Program supports current students and recent graduates (US citizens only) to spend six months to a year abroad engaged in an immersive, cultural exchange experience. Applicants propose a project (the nature of such projects are very open-ended; they can include academic research, course work, language study, artistic projects, work with NGOs, or some combination of these) and describe how the project will promote a cultural exchange between the fellow and residents of the host country. The feasibility of the project, the applicant's ability to carry out the project, the applicant's maturity and adaptability, and a genuine interest in the language, culture, or history of the host country are all part of the evaluative process.
The only internal (Yale) deadline for graduate and professional school applicants is the Campus Committee Evaluation. Applicants are required to identify a member of the Yale faculty to serve as an evaluator. This name should be reported to the Fulbright Program Adviser (FPA), Associate Dean Robert Harper-Mangels, who will provide the evaluator with instructions and the form to be completed. This form must be returned to the FPA no later than September 30. It will be uploaded by the FPA to the student application.
Applicants to the Fulbright award are encouraged to take advantage of resources available through the Graduate Writing Lab. Applicants are reminded that, as a cultural exchange grant, it is important to highlight how the process of carrying out the project will promote interaction between the fellow and residents of the host country. Applicants are also encouraged to highlight aspects of their personal and professional experience that point to their ability to carry out the project, their cultural sensitivity, their adaptability to new situations, and their ability to work effectively with other people. 
Applicants should be prepared to complete each part of the application prior to the fall submission deadline, including:
A two-page Grant Proposal
A one-page Personal Statement
Three letters of recommendation
Letters of Affiliation (as appropriate)
Language evaluation (as appropriate)
Campus Committee Evaluation
The FPA is available to meet with applicants to discuss their projects and answer questions by appointment.
Contact Us
Applicants may apply 'at-large' or through Yale University. Those who apply through Yale are required to notify the Fulbright Program Advisor, Associate Dean Robert Harper-Mangels, of their intent to apply. This should be done as soon as possible, but no later than end of August (applications are generally due in early October).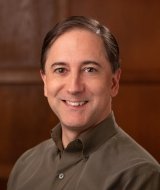 Robert Harper-Mangels
Associate Dean for Admissions and Financial Support