Unless otherwise noted in the letter of admission, students are expected to register on a full-time basis. Part-time employment at the university or elsewhere should not conflict with your degree program or interfere with your academic progress. If you seek part-time employment beyond an average of ten hours per week, you must have the permission of your director of graduate studies in consultation with the appropriate associate dean of the Graduate School. See the Programs and Policies bulletin for more information.
Students who hold student loans must report all part-time employment earnings to the Office of Financial Aid. Failure to do so may result in the cancellation of the loan(s).
If you are looking for an on-campus job, including work-study positions, you can begin by searching for opportunities through the Yale Student Employment Office.
If you are looking for a teaching position, use the Teaching Opportunities website to explore what is available.
International Students:
If you are an international student, you must consult the Office of International Students and Scholars (OISS) regarding your eligibility for employment while in the United States.

International students are limited to 20 hours of on-campus employment while school is in session. On-campus employment includes your required teaching assignments and may include other optional on-campus employment. If you have a TF Level 10 appointment, you are usually eligible to work an additional 10 hours per week; if you have a TF Level 20 appointment, you usually may not hold another on-campus position. 

J-1 students sponsored by Yale must also report in advance any employment opportunity to OISS. 
Contact us
Office Address
246 Church Street, 2nd Floor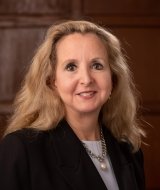 Allegra di Bonaventura
Associate Dean for Academic Support